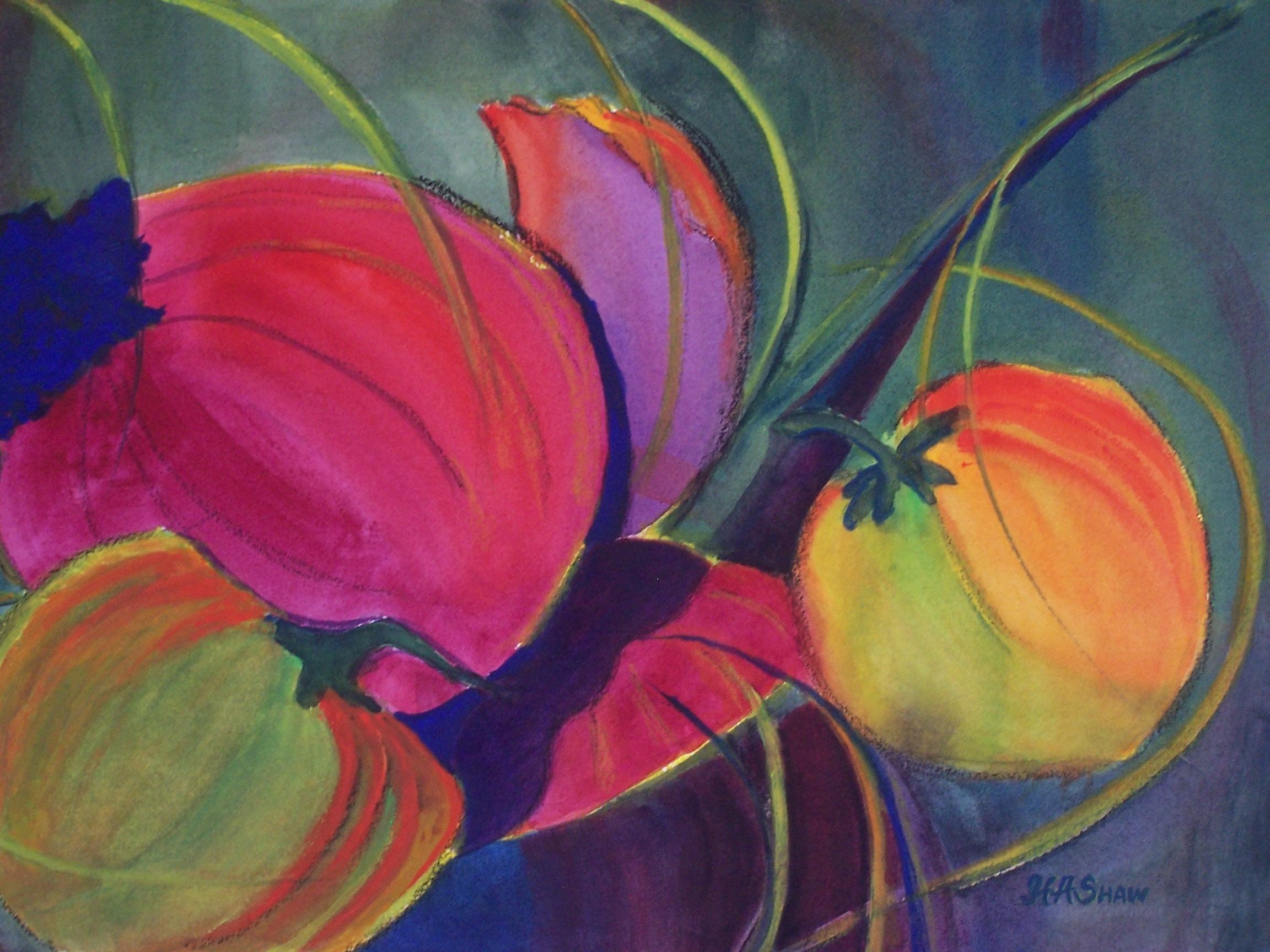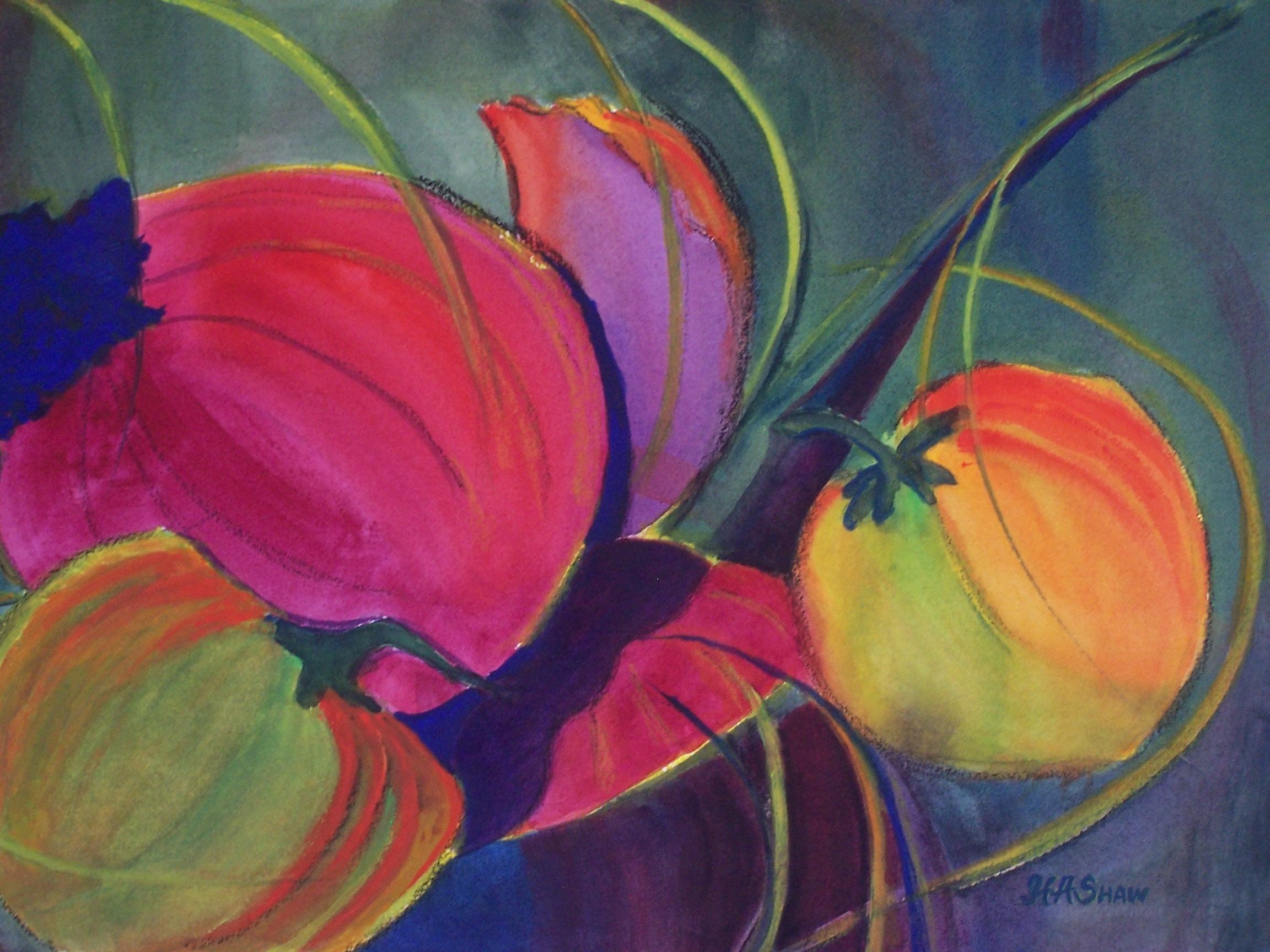 Let's connect on Facebook!
Growing up on a dairy farm in Kentucky instilled in me a love for the land and its people. These roots, and an early fascination with art and design, is now finding expression through my watercolor paintings.

My paintings are often inspired by nature and emphasize color, light and value. In recent years, abstract painting has captured my imagination.
As I paint, I think about what I want to say and then decide how best to use the principals, elements and materials of painting to accomplish my goal.

Expression through painting has become a passion, and provides an irresistible challenge to my creative vision.
—Helen A. Shaw